Little Moss Lake Land For Sale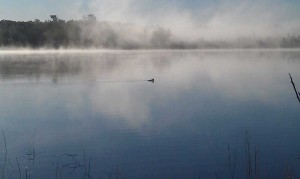 Hi all, I am planning on breaking about 20 acres off of a 43 acre parcel this spring. The parcel for sale is all high and has 200' frontage on Little Moss Lake. I love the location in the heart of Leech, Cass and Winnie Lakes country so great for both hunting and fishing the woods and lake. Located 13 miles north of Walker, 6 miles south of Cass Lake on the very private Little Moss Lake. Little Moss is an environmental lake of approximately 90 acres and 24' feet max depth with only 3 other cabins on it. Little Moss has Sunfish, Bass and northerns along with Otter, Swans, Loons, Ducks, Beaver, Deer, Bear and a few wild turkeys… Very quite and peaceful, not a lake for large power boating.
Asking $74,900 for 20 acres, firm on price, have comparable sales of other parcels nearby recently sold. Would consider a short term contract with good down payment…
Offers would be submitted to an attorney I will be using in Walker, Minn.
Property will be surveyed upon a solid and accepted offer….
This parcel has about 7 acres open field, a road down to the lake with building site that requires 150' setback from the water, road ends at your own private boat landing…. Remainder of the property is mostly wooded with Red, White and Jack Pine, Oak, Birch and Aspen.
This 20 acres is all high ground…  There is underground power with a transformer on the neighboring lot's cabin…
Looking for good neighbor as I have hunting/fishing cabin on adjoining 20 acre property..
Below are some photos…
Here is a little video I did to describe this further….
Here is a video I took on site on April 14, 2016…
Address is 13510 56th Ave NW  Cass Lake, Minn
Call or text 320-630-3377 or email lynnkull@zebulonimages.com for more information…